Come see what God is doing!
In an increasingly hectic, fast-paced world, it is often difficult for us to slow down long enough to think about the bigger issues of life. At Redeemer, we believe that it doesn't have to be this way. We invite you to come join us no matter where you are in your spiritual journey as together we slow down, take stock, and seek to understand life in all of its fullness. At Redeemer you'll find a casual atmosphere, contemporary worship, relevant messages, and a warm welcome. We welcome your questions about life, faith, and this unique expression of Christianity we call the Evangelical Covenant Church.
Our Values:
At Redeemer Covenant Church we value…
God's Word—we affirm the centrality of Scripture
God's Family—we celebrate authentic community
God's Presence—we embrace God's nearness in worship & prayer
God's Call—we pursue God's priorities locally and globally
Our Staff:
Pastors Jack and Sharon Brown met as seminary students in 1991. After receiving their Masters of Divinity degrees in 1994, Jack and Sharon served in congregations in Scotland (where their son David was born in 1995), Oklahoma, and England. In September 2003 the Browns moved to Grand Rapids. They joined the Redeemer family in March, 2007.
Jack has a bachelor's degree in Film and Video Production and continues to have a passion for movies. He also enjoys playing the piano and watching Big Ten football. Sharon as a B.A. in English Literature and enjoys reading, writing, teaching piano, and all things British (especially good tea!).
Jack and Sharon share a passion for building authentic Christian community and seeing lives changed by the love and grace of Jesus Christ.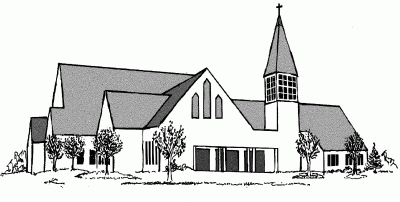 Join us Sundays:
Worship Service at 9:30am (year round)
Spiritual Formation at 11:15am (Sept. thru May)
Located on Hanna Lake Ave., just south of 68th St.
We come from all over: Caledonia, Dutton, Gaines Township, Byron Center, Grand Rapids, Ada, Lowell, Kentwood, Middleville…and more!
Want to go to church, but find it hard to make the time?
Check out these suggestions at Lifehacker.org.